There's something about January that screams READING MONTH. Maybe the lull of post Christmas craziness, having a little bit more time to yourself or just the fact that shutting the curtains on a cold, dark night and curling up with a good book in front of the fire is possibly one of THE best things to do.
This January I've become a bit obsessed with Psychological Thrillers, which luckily for me seem to be EVERYWHERE right now. They suit the cosy, winter nights perfectly.
So here are some mini reviews of the books I've really enjoyed this month.
Daughter by Jane Shemilt 
This was addictive reading! I finished it in one day. It tells the story of Jenny, a respected Doctor and parent of three teenagers, and the disappearance of her youngest and only daughter. Switching back and forward between the time Naomi goes missing and a year later, it is tense, twisty and kept me guessing. I thought Jane Shemilt got the nuances of a teen drifting away from their parents and guarding secrets just right. The fear all parents have, that our children will be led down the wrong path or make disastrous choices is very well conveyed.
Throughout the book I was kept guessing…was it him/her? And right until the very end I didn't know how it was going to end. But then it ended so damn ambiguously…I ended up with more unresolved questions than answers which was so frustrating!!! An addictive and well written book, slightly ruined by the abrupt ending but non the less a fantastic read and recommended.


Disclaimer by Rennee Knight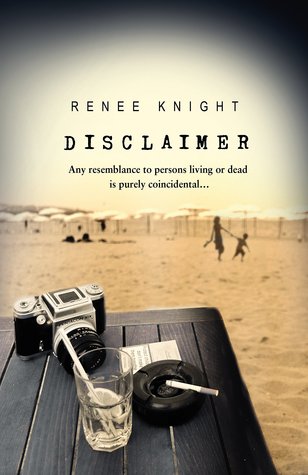 Ok, so this one isn't out until April 2015, but I've noticed quite a bit of chat about it over on twitter. This one follows Catherine, as she finds a book beside her bed which appears to be telling her own story and revealing a secret from the past she hasn't shared with anyone…even her own husband.
I was hooked by Disclaimer right from the start. The premise was excellent and promised so much,I was desperate to know what happened and was prepared for an explosive twist. However, I felt it didn't fully deliver. The final third of the book seemed to lack the taut, thriller ending I was expecting. This doesn't mean it was terrible, in fact it was very well written and raised a couple of very subtle and interesting questions that got me thinking. It was just, well different from how I expected and in the end left me feeling the book lost a little closing impact. 
The Girl On The Train by Paula Hawkes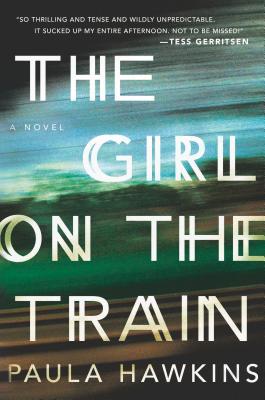 The book everyone is talking about right now, The Girl On The Train lived up to it's promise of delivering a highly tense, gripping thriller and I loved every minute. If you don't already know, Rachel is an alcoholic who has lost her husband, home and job. In an attempt to keep up a pretence of normality, she continues to take the commuter train to London every morning. Then one morning she sees something which will draw her into a terrifying situation. But Rachel is an unreliable witness, to the police and the reader. 
Unputdownable. That's how I sum this up. Although Rachel is the main character, the book focuses on two more women and it's unclear until the end what their true motives are. While the ultimate conclusion wasn't a complete surprise, the book managed to cast doubt on every character in this thoroughly engrossing book. 
The Third Wife by Lisa Jewell 
So this isn't a psychological thriller, but I do love Lisa Jewell's books and there is a mystery at the heart of this one. Adrian's third wife, Maya, died in tragic and unexplained circumstances a year ago. A mystery woman suddenly appears on the scene and takes a creepy interest in the family. Are the two connected? 
This book isn't really about the mystery surrounding Maya's sudden death and the stalkerish lady who's just turned up. Despite that premise, it's not a mystery/thriller at all. This book is really about the complexities and dynamics of a large, fractured, extended family. Relationships and resentments. And this is what Lisa Jewell does best. She gets people, and as always this is conveyed throughout the book. I admit to not loving this one as much as her other books, but it's still a great read.
The Accident by C L Taylor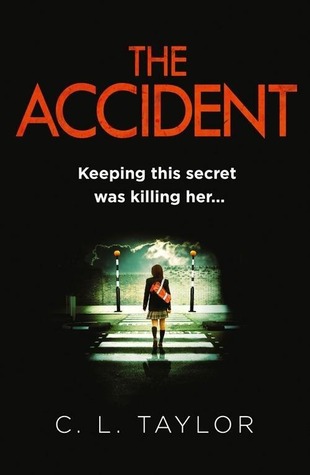 This is another mother/daughter book (there seems to be a lot about!) published in April last year. This time, Sue's daughter Charlotte mysteriously steps in front of a bus. In looking for answer's Sue discovers her daughter wasn't exactly who she thought she was, but then Sue's been hiding secrets of her own.
I was looking forward to this as I thoroughly enjoyed a previous book by this author. I was aware it was a big change in style from the romantic comedy she'd done so well and I think overall it was a good read, although lacked some tension I'd expect in this kind of novel. I didn't warm to the main character as much as I wanted to, guessed how it was going to go and felt it was a little quick to end. However, the writing kept me engaged and I enjoyed the alternating past/present style.
All in all a FANTASTIC month book wise. How about you…have you read any of these books? What did you think?